The Value of Printed Signage in Brick-and Mortar Businesses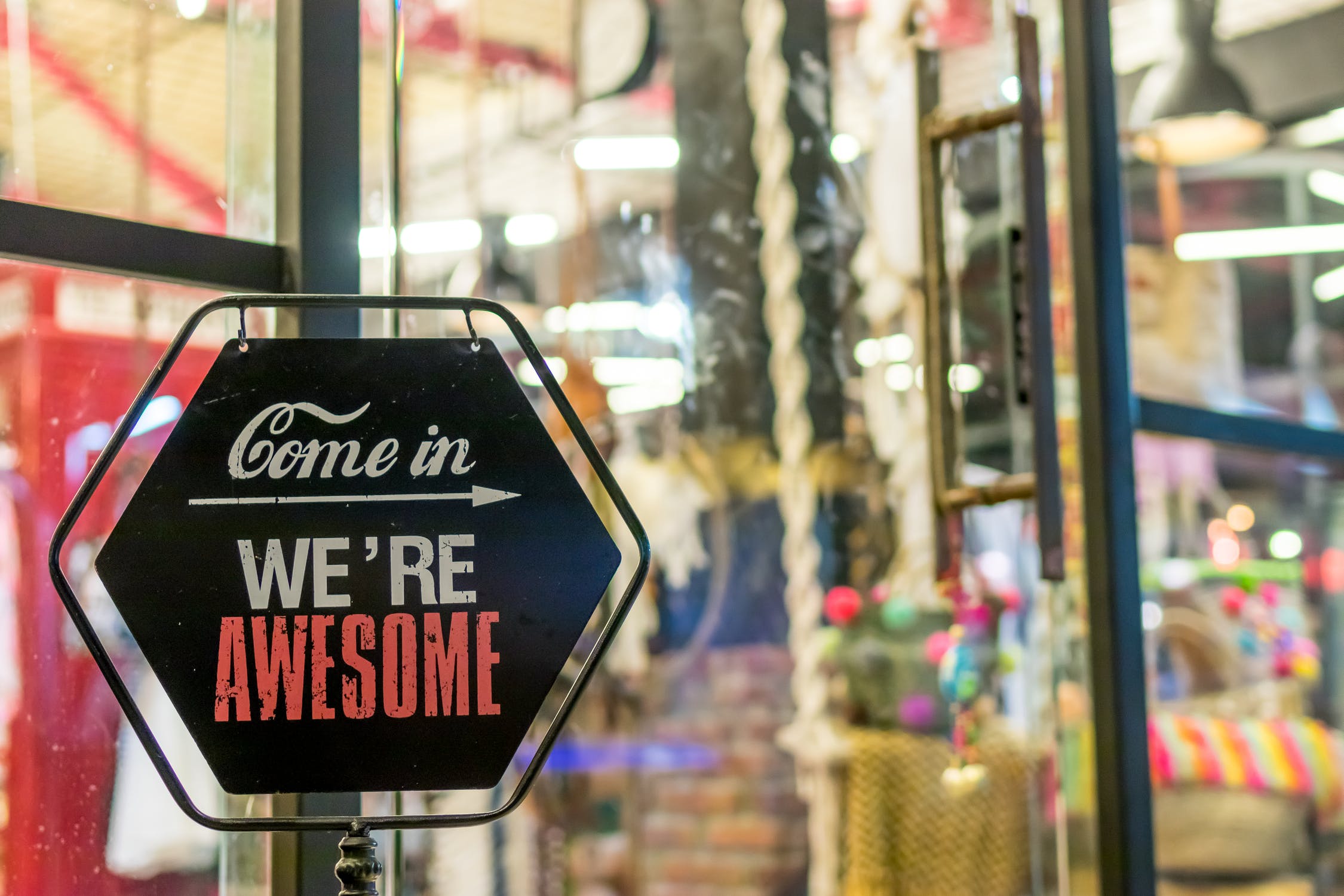 So you've managed to get your potential customer through your doors – your job with marketing is done, right? Not quite. The inside of your store is ripe with more marketing opportunities and chances to draw your customers towards a certain purchase or encourage a repeat visit. Printed signage has the power to drive the consumer experience at your business. Don't miss out on this foundational tactic to streamline your customer service and discover the true value of printed signage below.
Create Order and Flow
A business without any signs would be a very confusing place for a customer, indeed. Signs can be informational, but they can also help direct the flow of people within your store, eliminating frustrating traffic jams and improving customer experience. A well-placed sign can free an employee's time answering customer questions, as well.
Drive Foot Traffic
Have you ever gotten frustrated by confusing directions to a new place? Maybe you decided it wasn't worth your time in the end and simply left. New people can't patron your business if they can't find it. Outdoor signage can be used to draw passersby into your business. An attention-grabbing sign can help customers find you if your storefront is hidden, or it can direct them around the block if your address isn't easy to find via GPS.
Encourage Sales
Promotional signage can help you sell the right products to the right clients. A big sale sign out front may be enough to bring someone into your store, while smaller signs on specific displays can direct a person to specific deals or draw them deeper into your shop.
You can use signage to call attention to new or seasonal stock or dress up older stock you want to move as a featured item. With the power of persuasive signage, you can even run micro-targeting campaigns within your store to appeal to specific demographics.
What are the qualities of an effective print sign? Consider these best practices when planning signage for your business:
Keep your message clear and simple. Make sure your sign gives the important details, while maintaining concise language. It should be easy to read.
Define your call to action. The goal of your sign is to get your customer to complete a specific action. Be sure your sign addresses that goal.
The value of printed signage cannot be underestimated. Bad signage can be confusing and deter customers. Like every piece of your marketing, your signage can be used to create a consistent brand across your business. With the proper signage, you will be ahead of the game in keeping your business thriving. Signage may be what we do best, contact us today and find out more.
P.S. – Here is our new printer in action, we are printing RaceTrac signs in this video. This is just an example of what GMS can do for you, contact us today for a quote for your printed signage.