What is it?
Email Marketing is the process of delivering an advertisement to a predesignated list of recipients with the intent of engaging interest. It has the
ability to drive more traffic to your website, communicate effectively with online repeat customers, and increase your exposure online.
Email Marketing isn't limited to e-commerce stores and Fortune 500 companies. It's marketing that's
well-suited for all kinds of businesses who want to develop and maintain relationships with their customers.
Running a brick-and-mortar business in today's digital world is challenging. Many face the dilemma of how to successfully
promote in today's scenario where everyone shops online. Email Marketing can work wonders.
Compared to web stores, brick-and-mortar businesses have an advantage in offering customers a better in-store experience. Your goal should
be to tempt people into your store rather than selling to them – use email as a communication tool, rather than a sales tool.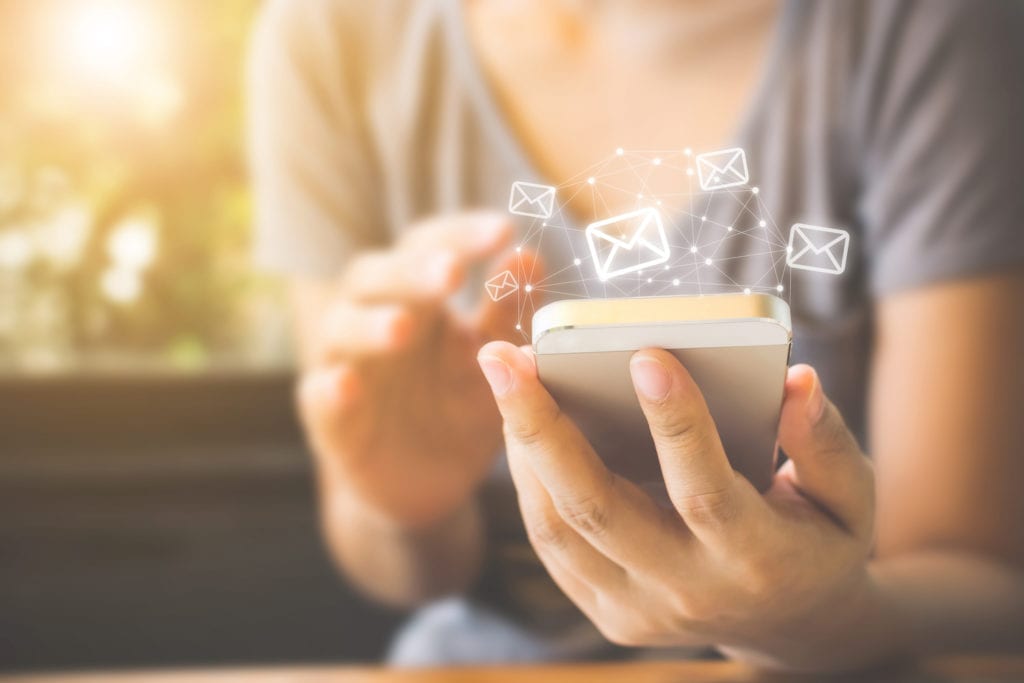 How does it work?
Email Marketing Has the Highest ROI
According to Search Engine Journal, Email Marketing has an ROI of 4,300%. ROI is obviously the ultimate goal of any marketing strategy, and Email Marketing can certainly help you get there in the most cost effective way.
Email Lets You Keep in Touch With Existing Customers
Past customers spend 67% more when compared with new ones. Email enables you to promote new offerings and encourage current customers to make repeat purchases. It keeps your brand and business at the forefront by meeting customers where they are (email inboxes) and help to build long-lasting rapport.
Let GMS plan, implement and maintain an email marketing strategy specific to your
industry and location, and increase your communication with multiple points of interaction. Contact us using the form below to learn more about our email marketing services.