Successfully Outsourcing Print Management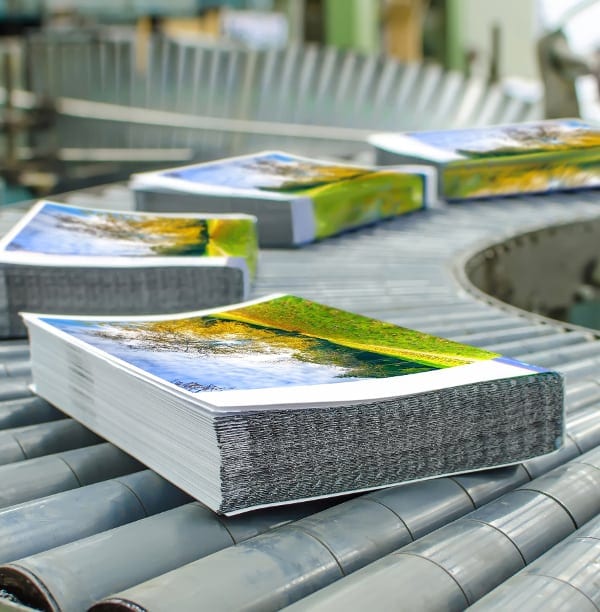 Managing in-house printing needs, especially when you are a business owner, can be both a frustrating and time-consuming experience. And let's not forget – the everyday struggles (broken printers, printing waste etc.) can accumulate into significant costs. Poor print mismanagement can, in fact, adversely impact your business productivity, time, and money.
This is where outsourcing print management enters the scene. Partnering with another company for your business's printing needs can result in greater quality products, save you serious dollars, and reduce your time investment – as well as the myriad of avoidable headaches for you and your staff!
Here are our top print management tips for businesses that seek to have a seamless experience:
Hire A Firm with Quality Design
Bear in mind the quality of your business print materials is directly linked to the quality of the design. High-quality designs successfully narrate the brief and it's only possible when you have a great designer onboard. A good print designer understands how to use every inch of space to communicate the brief effectively. For instance, a print designer knows exactly which colors to use in order to evoke certain feelings and emotions among your target audience. Sure, you can do some research and get the task done yourself, however, it takes years of experience to become a design master; and when it comes to your business credibility, you deserve no less!
Pick A One-Stop-Shop
When searching for a print management company to outsource your business print needs, look for a company that effectively covers all your needs instead of outsourcing an array of tasks to different firms. You can generally enjoy significant savings if your print and design services are provided by the same organization. Moreover, you can also be saved from countless headaches down the road if the print management company also specializes in digital media and can impeccably incorporate current designs into digital templates or web banners.
By outsourcing print management you can enjoy consistently high-quality products, without ever having to deal with service glitches and machinery breakdowns. A print management company eliminates the need for repairman in your offices, employees managing printer downtime, and costly service and supply bills.
Learn More!
If you are considering outsourcing your print management or wish to learn more about it, feel free to reach out to us at 1-888-601-3934 or contact us here for more information. We are staffed with the best designers in the business and have the equipment in house to help outsource your print projects today!