Print Materials for Online Stores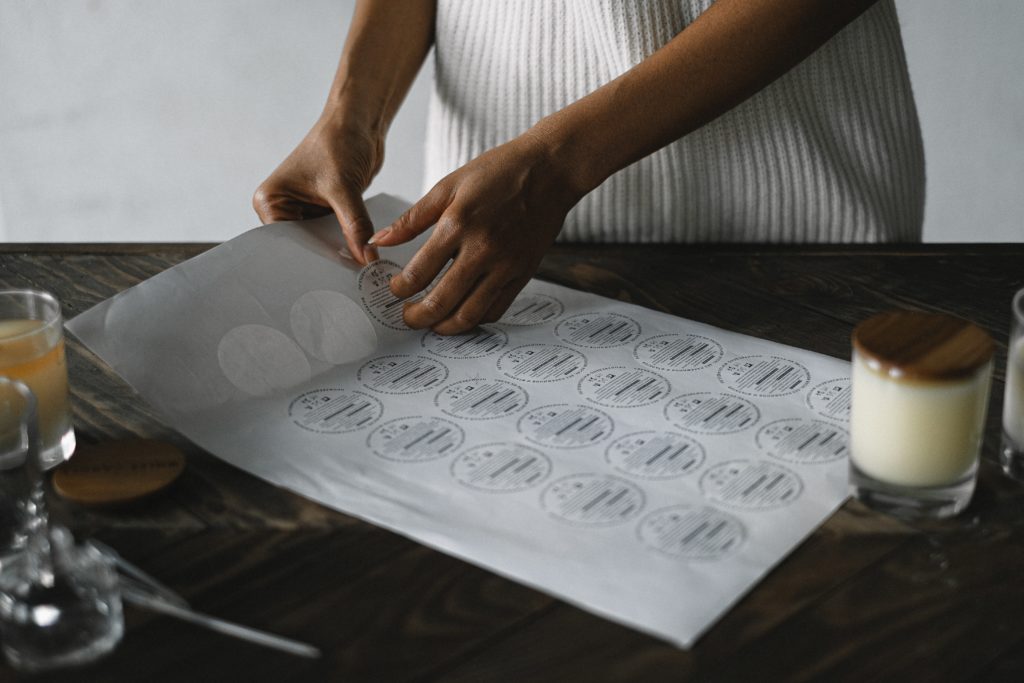 Like many retailers this year, your business may have transferred to a higher proportion of online sales in the past several months. While you may think this means you can focus all of your marketing budget on online campaigns only, there is still a lot of value to be gained from complementing your online services with digital print materials as well. E-commerce is a crowded field, but your business can stand out with a few print marketing touches. Read on for tips on how to personalize your online business.
Stickers
Do not underestimate the value and applicability of stickers. Sticker marketing can be a great way to have a little fun with your print marketing. Including a sticker or two with a purchase can feel like a freebie to the customer. People love an interactive item, and if you design a clever or visually-appealing sticker, people will want to stick them on their high-use possessions, such as water bottles or laptops. This is a great way to catch the eye of other people they interact with as well.
Roll Labels
Another use for stickers is roll labels, high-quality stickers that comes on a roll for easy access. These can be a great way to brand items and packaging if your budget does not yet support custom-branded packaging. They are an effective way to give your product a professional look with a minimalist style. If you are a newer business and are still establishing your brand identity or logo, this is also a low-commitment way to test out designs.
Postcards
This versatile piece of print can be used to display any important message to your customer that you can think of. People do not always read their emails, so this is a good way to grab your customer's attention while they are already thinking about your product and have it in their hands. Include a postcard with a purchase as a personalized thank you note, to highlight important product information, or a promotional offer to secure repeat business. If possible, make the postcard the first thing the customer will see when they open the package.
These are just a few examples of how print materials can boost lead generation and customer loyalty from your online sales. Be creative and try out different methods. However, remember that sometimes less is more, and try not to overwhelm your clients with too many items in a package. If you need help, Graphic Media Solutions can help point you in the right direction. Contact us here!