How Table Tent Printing Is Your Hidden Salesman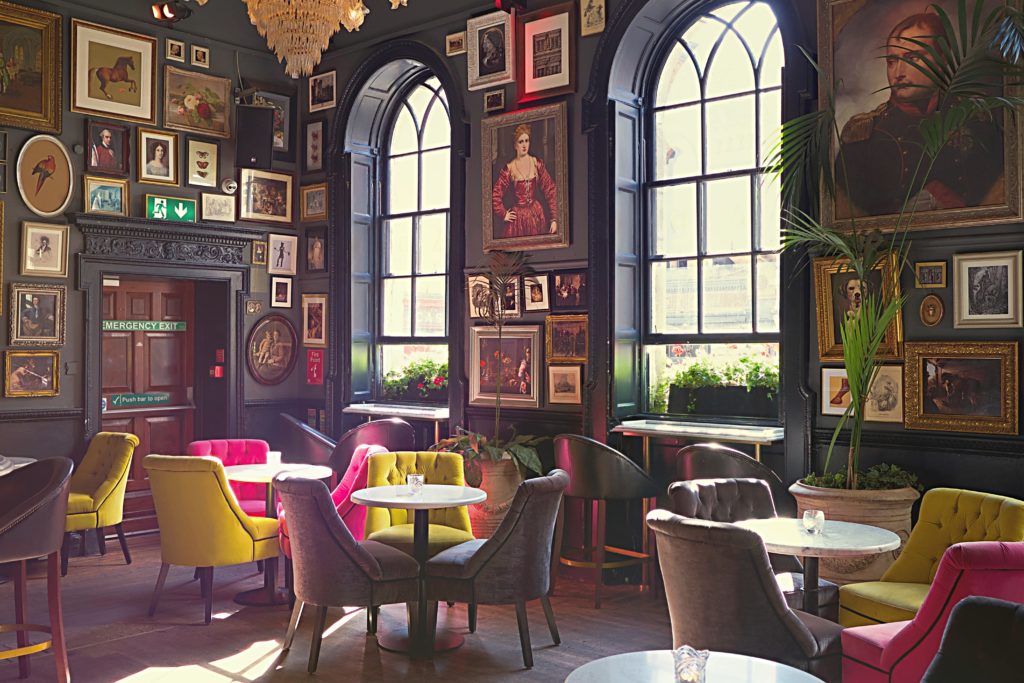 They're small, nonchalant and unimposing. You know, those table tents that beckon you once seated at a local restaurant and enticing you with happy hour specials and decadent desserts.
These mini-but-mighty marketing tools can act as your hidden salesman. Table tents are one of the most overlooked revenue boosters. Take advantage of having the consumer's undivided attention while seated at a table, whether in a local restaurant or black-tie gala event. It's a powerful way to attract new and repeat business.
The design and message can entertain, entice or educate. Help your audience learn more about your products, services or organization. Use these custom table tents to increase business, sales, revenue and assist with upsells. They can also be used to promote new products or specials. With excellent design, they can reinforce your branding. Best of all: you don't have to pay commission!
Custom Table Tents Are Cost-Effective
Custom table tents are incredibly cost-effective and very affordable. These self-standing signs can be viewed by thousands of potential customers. They are easy to assemble, take up little space and are perfect for promoting all that your business has to offer.
 What Are Custom Table Tent Card Uses
Table tent cards are the perfect marketing tool; whether you're upselling a fudge brownie sundae at your diner or requesting donations for your nonprofit at a charity ball. These hardworking, but affordable custom table tents can be used in any setting ranging from casual and quaint to formal and fancy.
Here are some popular custom table tent card uses:
Highlight new products.
Listing company services.
Show pricing.
Show upcoming events.
Advertise your social media handles.
Display credentials.
Custom Table Tent Design and Printing Services
Graphic Media Solutions offers professional custom table tent design and printing services that will get your company noticed. To get the most out of your table tent use captivating images and powerful messaging. Feature promotional text that highlights what your business has to offer and why your consumer needs it. Include a call-to-action to make your table tent card provide an even higher ROI.
Our custom table tents are high quality and very durable. These cost-effective promotional table tent cards can assist your sales time and again as customers come and go from your business. They are easy to assemble and store away as needed. Get affordable sales assistance today by contacting us for a custom design and printing quote!