Event Marketing Materials for a Post-Pandemic World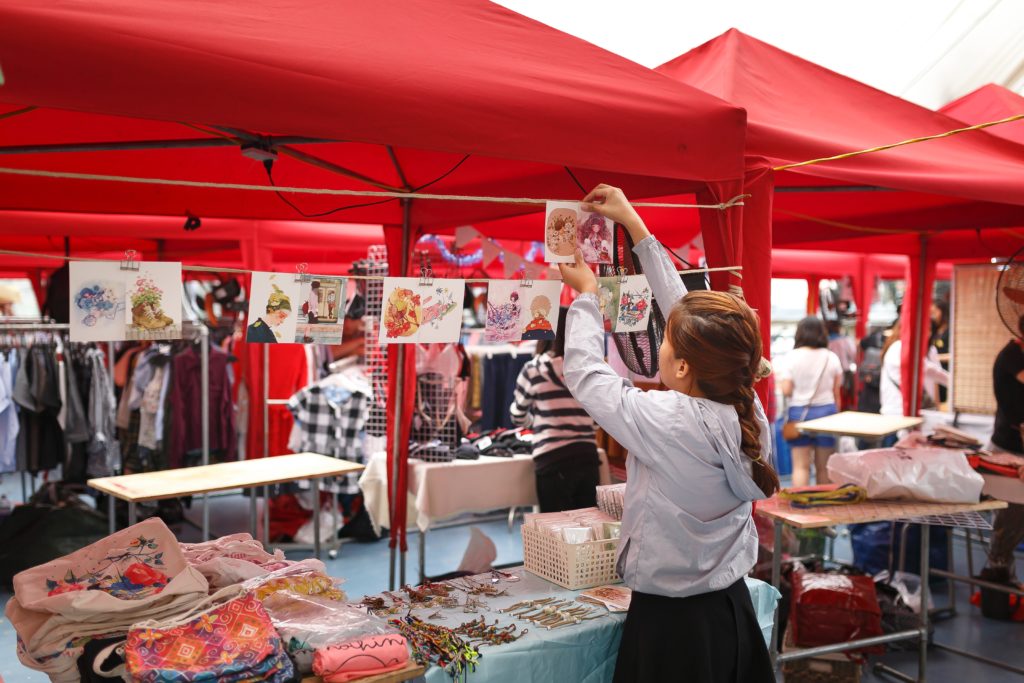 The days of bustling trade shows may feel like a relic of a bygone era, but with the vaccine steadily rolling out across the country, large-scale events could be back sooner than we think. Now is a great time to consider getting ahead of the game and planning for the future.
When you show up to an event, you never want to be there empty-handed. There are uses for many of these marketing tools outside of large events as well, so they may be handy to have around for in-store events or small community gatherings.
Business Cards
If you bring nothing else with you, make sure to always carry some business cards. You never know who you will meet, and you want to have an easy way to give them your contact information. A good business card will be concise but include some kind of brand recognition. A call to action never hurts, either. When's the last time you had a business card update? Find some new ideas here.
Branded Swag
Everyone loves free stuff, so even if your token is small, it will almost always be appreciated. This is an area where you can get really fun and creative, but even a simple magnet or sticker will be more appealing to potential customers than any of your normal print materials. Find some new ideas here.
Table Talkers
At a trade show, you should always bring with you the employees who are best at talking up your product or service and engaging people. You can have all of the marketing materials in the world on display, but you are seriously missing a great opportunity if you are not engaging customers once you have their attention. This goes for any event, big or small. Always bring your best people person.
Brochures or Postcards
It is still a great idea to have the more straightforward explanatory materials with you. These can include written and visual guides to your business or a specific product you want to highlight. For in-person events, leave some blank space for a handwritten note or quote to personalize the interaction and make it more memorable.
Loyalty Cards
Entice potential customers and make them feel special by offering deals, such as coupons, partially filled punch cards, or trials. Like swag, freebies can go a long way.
As the summer draws near, you may soon have more opportunities for in-person outreach to your customer base. Many people are starved for interaction and will welcome a personal touch, so be prepared. Start planning now about how you can take advantage as in-person opportunities slowly start to pop up again. Let GMS help.