Advantages of Advertisement Poster Printing for Businesses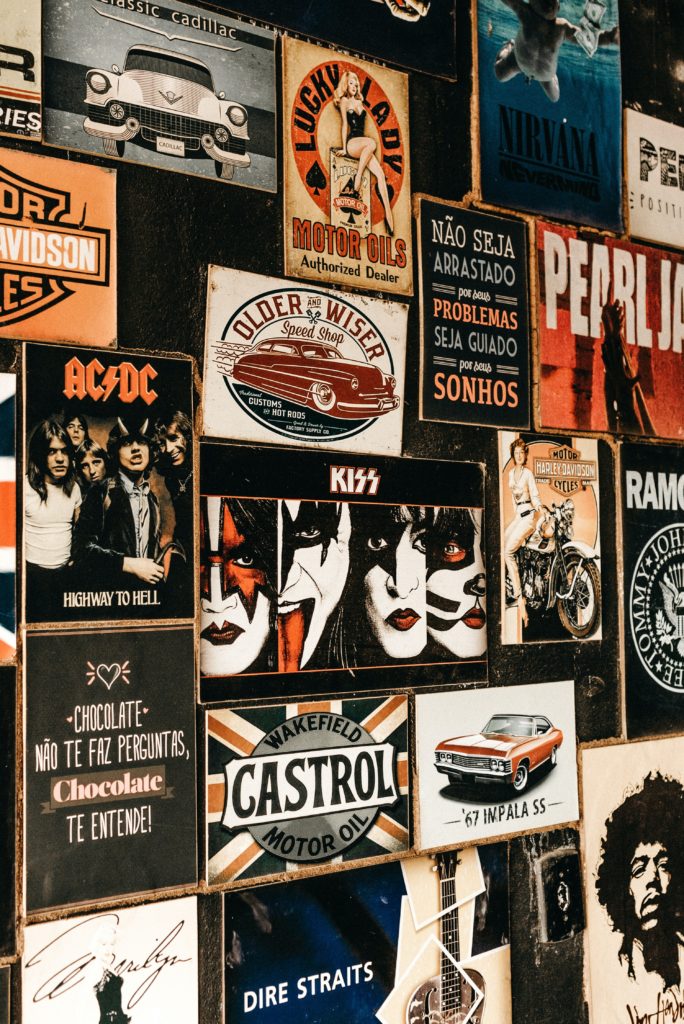 Advantages of Advertisement Poster Printing for Businesses
Growing up you had them taped to your bedroom wall: posters featuring your favorite boy band or baseball player. They're still everywhere: posters touting the newest products, promoting the hottest concert coming to town or sharing information about an upcoming event.
You're past the days of just appreciating the adorable kitten hanging from the clothing line with the phrase, "Hang in there!" At GMS, we still think posters are the cat's meow and thanks to improved technology, promotional posters look better than ever!
Now, as a business owner, you can fully appreciate the endless design possibilities posters offer. We've taken the time to highlight a few reasons posters are perfect for promoting your business:
Cost-effective. Posters are very similar to print ads–they just come in a much larger, more vibrant and highly visible scale. They are a cheaper option compared to traditional advertising and other forms of marketing, while still possessing all the eye-catching design capabilities. If you're wanting to achieve a high return on investment (and don't we all!), posters are a great choice.
Greater visibility. Striking images, vivid colors and well-chosen words combined with large format print sizes demands attention. Use advertisement posters to create brand awareness, attract new customers and grow your business.
Strategic locations. Ensure your next event is a success by strategically placing promotional posters in high traffic areas. Study your target audience and geographic segmentation to determine the most opportune poster placement.
Flexible designs. A poster's large print format lends itself to exciting and attractive designs that will entice your audience. Use eye-catching styles, contrasting colors and exciting images to customize your poster and turn heads.
Continuous exposure. Unlike a 30-second TV ad or 15-second radio spot, posters will keep promoting your brand 24/7 for a fraction of the cost. Continue to reach potential customers with your advertisement poster for as long as you choose to leave it displayed.
Easy distribution. Promotional posters are lightweight and easy to transport and distribute. This makes it easier for businesses and organizations to hand out the posters at events or to display at many locations.
Lure people to an event. Nothing gets people pumped like a brightly colored concert poster featuring one of their favorite acts coming to their city. Some people even collect them! Use the posters to inform people about upcoming events and build excitement.
Promote new products or services. Feature your newest product and/or services to create awareness and stimulate interest.
Promote your brand and raise awareness. Show off your brand colors and logo to increase brand recognition and create a feeling of familiarity among potential customers.
Introduce a new business. Get the word out easily and affordably with stunning posters to get your new business noticed.
Advertise a sale or special discount. Sales, discounts and special offers all come and go. That's why it makes sense to use budget-friendly posters for short-lived promotions. Advertisement posters are effective and affordable.
Uses for Large Format Posters
Promotion posters are a low cost, easy to disperse advertising option. This marketing tool is so simple to put up and take down. That's why they are so widely used, from schools and universities to nonprofits and major corporations. Large format posters are useful for a wide range of business opportunities, such as:
Storefronts
Sales
New product introductions
Trade shows
Events such as business conferences, concerts, theatrical plays, sporting events, etc.
Promotion Poster Design and Services
Graphic Media Solutions offers quality promotion poster design and services. When you want your business to stand out, come to the designers at GMS. Our professional graphic designers will create powerful poster design to ensure your business garners the attention it deserves.
We use advanced technology to ensure beautiful, head-turning prints every time. Our wide format digital printers produce crisp graphics, sharp text and engaging photos. If you're ready to make the most of your marketing budget, contact us for custom quotes and design services!