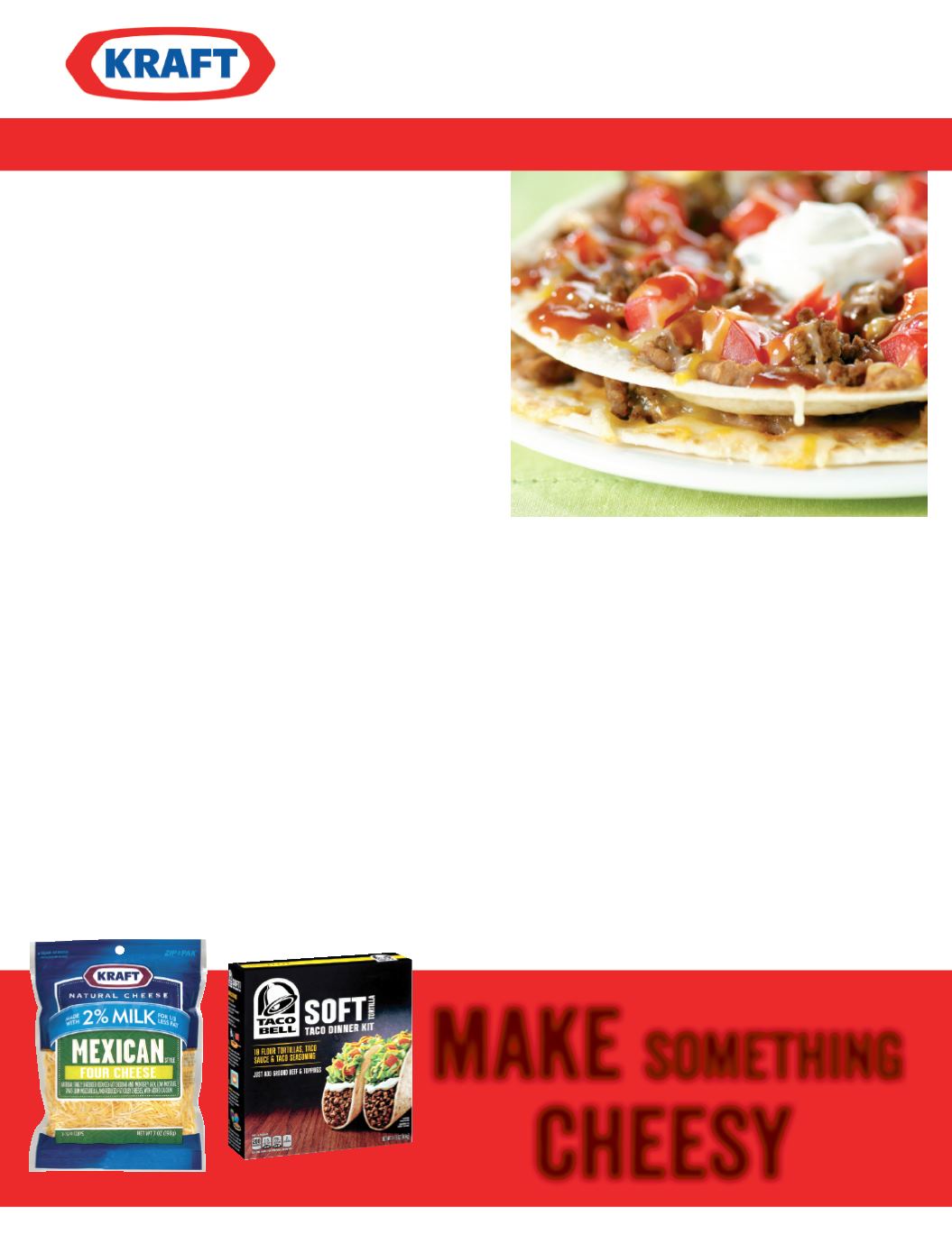 PREP:
TOTAL:
MAKES:
taco pizzas
what you need
pkg. (16.33 oz.) TACO BELL
Soft Tortilla Taco Dinner Kit
2/3 cup KRAFT Mexican Style 2% Milk Finely Shredded Four Cheese
2/3 cup BREAKSTONE'S Reduced Fat Sour Cream
make it
COOK meat with Taco Seasoning Mix as directed on package.
PLACE 5 Tortillas on baking sheet. Spread each with 1 Tbsp. beans; top with
¼ cup seasoned meat and 1 Tbsp. cheese. Cover each with second tortilla and additional
layers of beans, meat and cheese; top with tomatoes.
BAKE 8 to 10 min. or until pizzas are heated through and cheese is melted. Top with Salsa and
and Logo are trademarks owned and licensed by Taco Bell Corp.