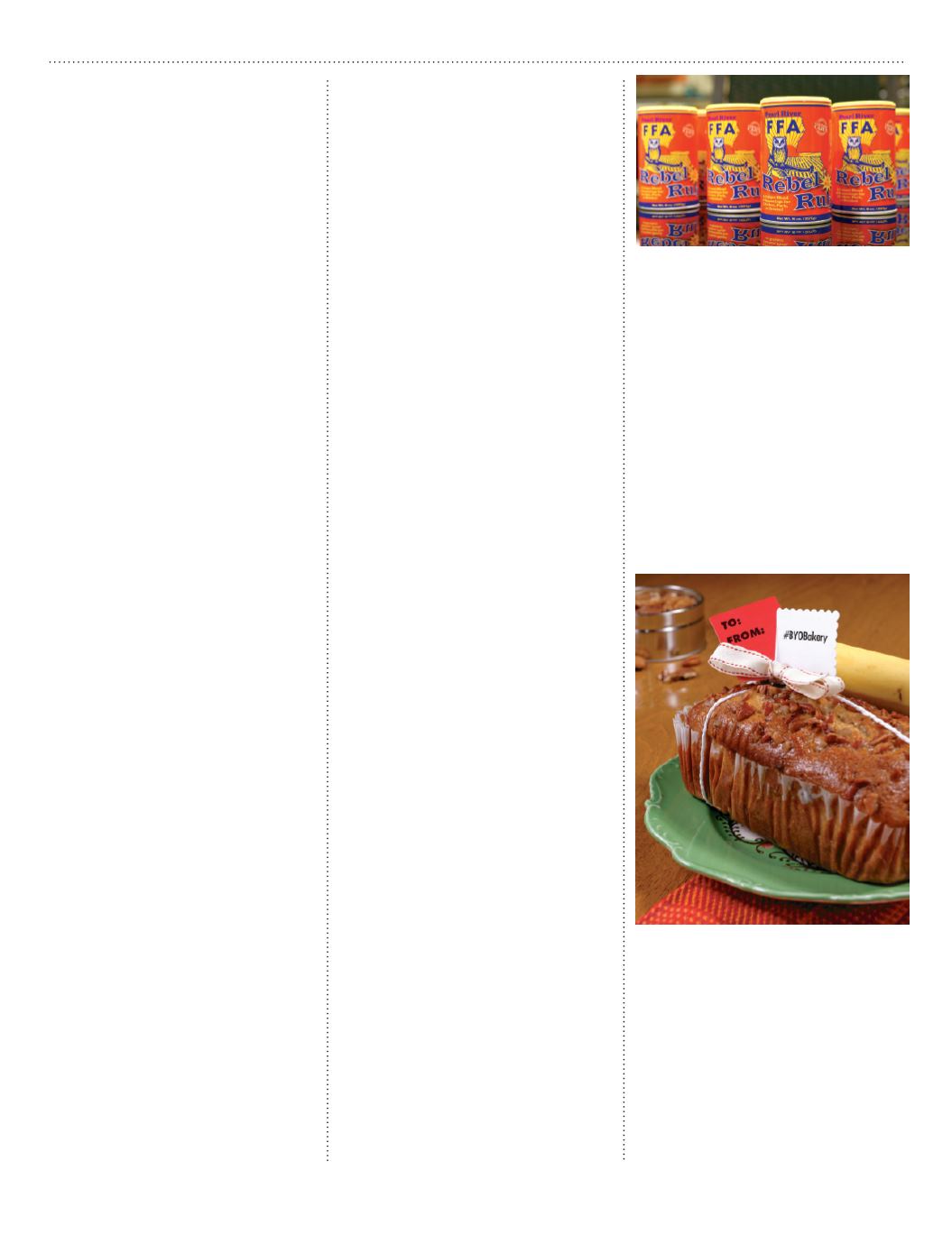 letters
•
posts
•
tweets
MO.  My mother worked at Dierberg's
along with one of my sisters, a sister-in-law,
and myself during high school.
We always try to patronize family businesses
wherever we go. So, last week we headed to
the old Bruno's at HWY 59 & 180 in Gulf
Shores…our 20th year going there.  We
purposely avoid the big "W" store.
We were not sure of the details, but went
into ROUSES.  What a pleasant surprise.
The remodel looked great, and the majority
of the staff were very friendly and helpful.
One employee, Danny was very friendly, and
quickly shared the story about ROUSES
moving into the area earlier this year.
I wanted to mention a special thanks for
two specific reasons: One, I was thrilled
to see the wide variety of beers you have
in stock.  Even though we are lifetime St.
Louisans, we enjoy real beers – dark beers,
with flavor.  After spending about 10
minutes in the beer aisle, I made my next
wonderful/accidental discovery…Two, your
"ROUSES" Garlic Vinaigrette and Olive
Oil Dressing.  Fantastic!  I grabbed a bottle
thinking, this looks good – a bit fresher than
Wishbone or Kraft, etc.  After having some
that afternoon, shared it with other family
members – everyone liked it. My wife went
back before we headed home and bought 2
more bottles.  Happy to see I can buy some
on your website and ship it to St. Louis – I
will certainly be doing so.
As we were leaving, another friendly
employee, Amelia, asked if we found
everything, which went into a conversation
about where we were from, and then she
talked to our daughters (9 & 7) about their
dresses and playing on the beach.  She was
very sweet, and just one more enjoyable
experience with your store in Gulf Shores.
Furthermore, we enjoyed your "Everyday"
magazine, and made the twice-baked sweet
potatoes one night (20+ people) and they
Continued Success, looking forward to
coming back next year, maybe sooner.
B. Mueller and Family
St. Louis, MO
Tweets & Posts
Ponchatoula Pop Rouge is July in a bottle.
Buy @DrinkSwampPop available locally
#BYOBakery
Share something sweet! Bakery items make
a sweet thank you gift, hostess gift, corporate
gift, or anytime gift.The next time you need
to bring a present or food for a party,
Bring
Your Own Bakery
photo with your baked good #rouses and
#BYOBakery on Instagram, Twitter and
Facebook, and you could win a $50 gift card
and be featured in an upcoming issue of
MyRouses Everyday Magazine. Our bakers
will choose a winning share every week.
at@RousesMarkets. —@NolaTidbits
Spanish Fort peoples...go get you some at
Rouses. They love you like we love you. Go.
Okra and tomatoes from @rousesmarkets.
Only in NOLA Sample Freshly Branded-
Rum While Makin' Groceries #Rouses
I can't wait until @RousesMarkets opens at
Juban Crossing! Finally a good local store
option in Denham Springs. —@babin2k
OUR TEAM MEMBERS
"I always say, it's not just what's in our stores
it's who is in our stores, and our customers
and team members are truly the best."
—Donald Rouse, 2nd Generation
I came into your store last Sunday with
my mother to get her some crabs she was
craving. As soon as we got in the store my
mother nearly fainted. She is going through
chemo and she gets weak and faints
periodically. Rusty, the manager, came to
my assistance immediately. He got her a
wet towel and a bottle of water. He stayed
by her side while I made my purchase and
helped me get her to my car. I was by myself
and could not have gotten her to the car by
myself. He was so pleasant and friendly. He
is an asset to your business and has gone
above and beyond his call of duty. We are
lucky to have such a pleasant manager at
—B. McDonough
A special thank you to Allison from Rouses
on Baronne in NewOrleans. He went above
and beyond to help our 4H group from
Arkansas prepare for the Great American
Seafood Cookoff. His friendliness, courtesy,
willingness to teach and explain were
awesome. A special thanks to him and the
other staff in the rooftop garden for an
amazing Rouses experience. Thank You
—R. Freeman
I shop at your location in Metairie on
Clearview Pkwy. I live in the neighborhood
so I shop there frequently. One of your
employees is always so kind and helpful.
Her name is Cory and she is always in
the freezer section. I am a vegetarian and
she always can find my items quickly. She
makes it a pleasure to shop at this location.
—P. Cartozzo
REBEL YELL
"Out of the 579,000 members and 7,570
chapters in the US, the Pearl River Future
Farmers of America chapter is one of
the 10 NATIONAL finalists as a model
of innovation for chapter development
because of the work we are doing with the
Rebel Rub seasoning! Can you imagine!
We are so proud and could not be doing
this without you! Thank you!"
—Billy Mayfield, Advisor
Pearl River Future Farmers of America
You can buy FFA Rebel Rub at all Rouses