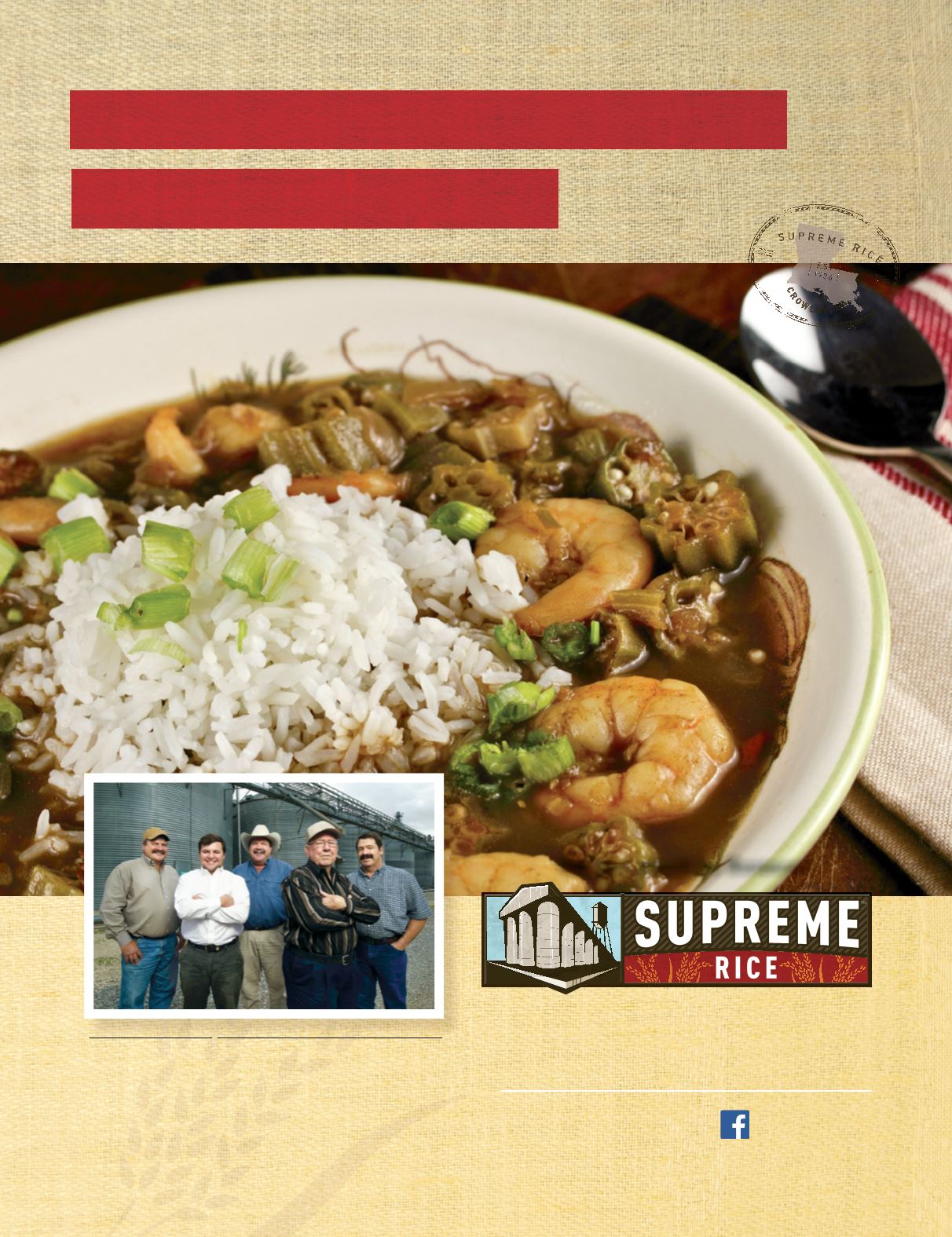 A growing tradition.
With roots going back to the 1920s, the
Thibodeaux family knows rice. Throughout the years the operation
has grown to encompass over 8,000 acres, producing about 250,000
barrels annually. That experience is in every bag of Supreme Rice.
All varieties of Supreme Rice are grown by local Louisiana farmers
such as Thibodeaux Ag Group and delivered fresh to your table.
Four generations of farming, Thibodeaux Ag Group.