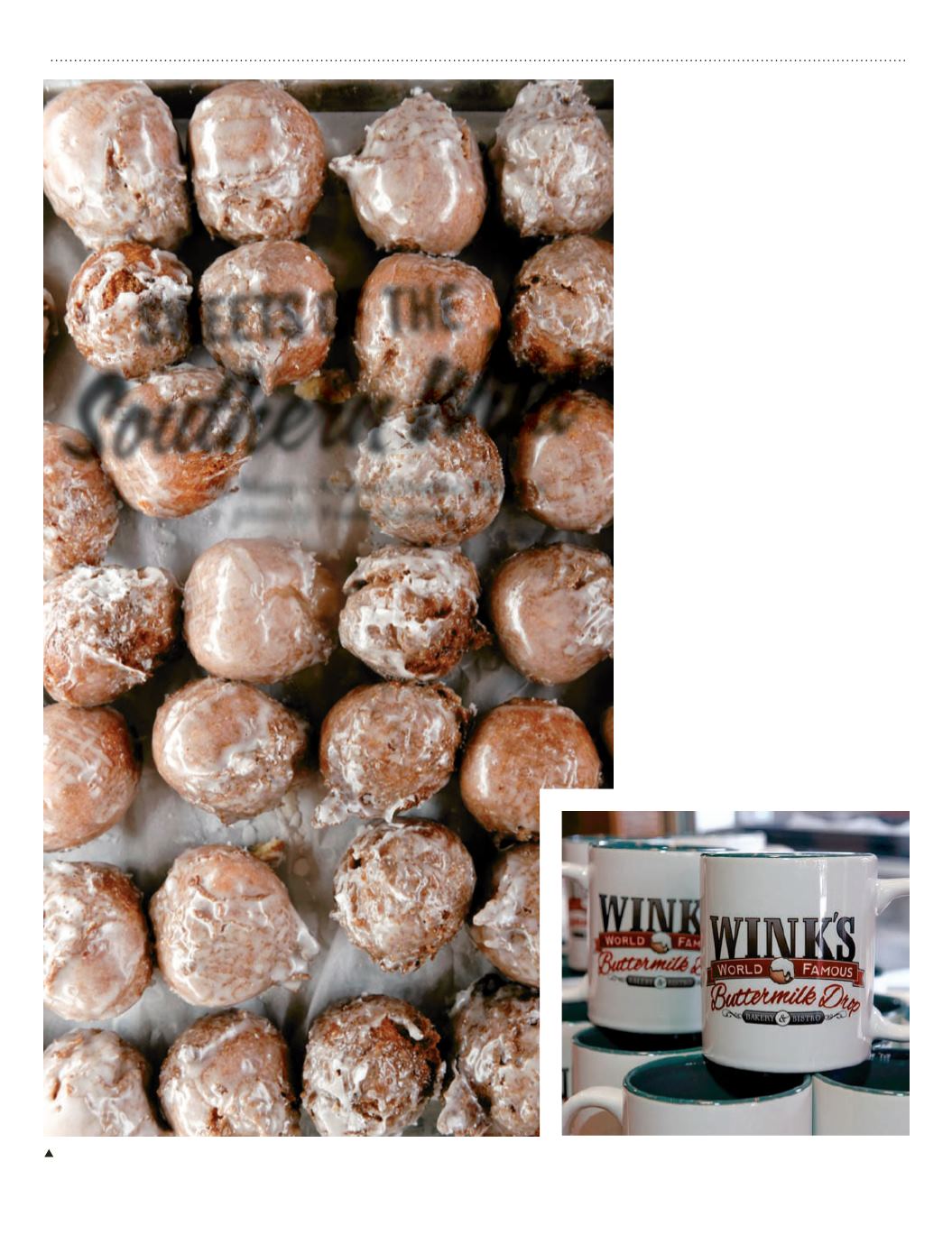 t's time to make the donuts
.
Award-nominee Dwight Henry really
is the hardest working man in show
business. After four feature films and star-
making appearances at Sundance and the
Cannes Film Festival, Henry, a newbie
Beasts of the Southern
Wild
, is a bonafide actor. But he still refers
to himself as a baker. And he still keeps
baker's hours. "I'm here at 3 a.m. to make
batter for the buttermilk drops. I'm happiest
Wink's Buttermilk Drops Bakery
& Bistro
on Decatur Street in the French
Quarter. Wink's is named for Wink, the
hot-tempered father Henry played in
Beasts
, a fantasy-drama set in "the Bath-
tub," a community cut off from the rest of
Louisiana by a levee. Henry starred along-
side another acting newcomer, Houma-
native Quevenzhané Wallis, who played his
daughter, Hushpuppy. (At 9, Wallis was the
youngest actor ever nominated for a Best
Henry also has another bakery, the
Buttermilk Drop Bakery & Cafe on N.
Dorgenois Street. That's where he met
Beasts
director Benh Zeitlin and producer
Beasts
right across the street from my bakery, and
Benh and Michael would come get coffee
and donuts every day. "I said, you guys
come visit me, so I'm going to come visit
you. I went over and auditioned just to be
neighborly. I'm always neighborly. But then
by
Marcy – Rouses Creative Director
+
photos by
Frank Aymami
Wink's World Famous Buttermilk Drops